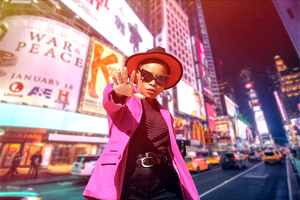 more to love
PEOPLE WILL STARE. MAKE IT WORTH IT
Don't forget your essentials. Add your sunglasses and Fedora.
SUNGLASSES
FEDORAS
All the hats that you need. We have standout pieces to make you fashionable and chic. All our fedoras are ready to ship. We ship within 1-3 business days. Our hats are unisex (for males and females).
Our Fedoras/ Hats are considered accessories and can ONLY be exchanged for any item of equal or greater value or for store credit. Please review the sizes before purchasing. Please review our refund policy in it entirety  before purchasing. 
---
17 products